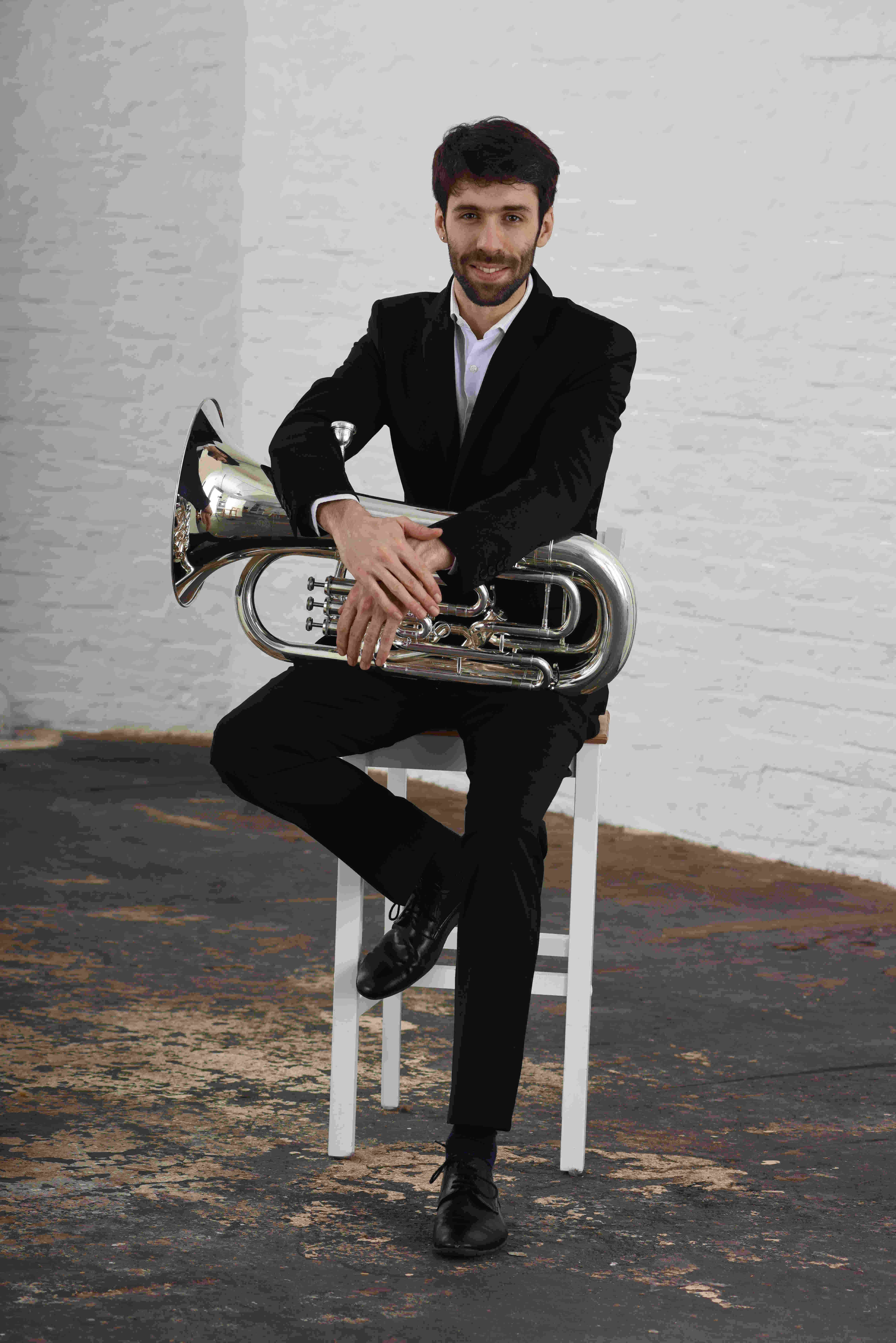 lire en français >>>
Musician
Rémi Gaché is a musician, composer and teacher who constantly surprises his audience. He studied at the Jazz Institute of Berlin, at the Conservatoire National Supérieur de Paris (CNSMDP) and at the Cefedem of Lyon.
He performs as a soloist and accompanist in France and in Europe (Ireland, Spain, Germany, Switzerland, Austria, Belgium and Holland).
As a crossover artist, he loves to break the conventions and create bridges between the genres. Bringing forward the vocal quality of his main instrument, the euphonium, he recorded the album "Kennst du das Land? with the pianist Anastasia Timofeeva.
Composer
With 10 years of experience in arranging and composing (from the Jazz Trio to the Symphony Orchestra), Rémi Gaché has developed his own style of composition, creating a fragile balance between the narrative and the abstract. His recent works has focused song-writing, setting to music texts by Silvia Rosa, Rupi Kaur, Thomas Vinau and Leonard Cohen.
Pedagogue
Rémi Gaché teaches first and foremost out of passion, driven by the need to pass on his experience and to awaken the desire for music in his students. Curious and creative, he has developed a pedagogy in a field - the teaching of low brass instruments - where there is so much to explore.
Rémi Gaché has taught at the ELC (Ecole Lyonnaise des Cuivres), at the Conservatoire de Vaulx-en-Velin and Holz & Blech (Berlin, Germany). He is also regularly invited in Germany by the company Brain Tree Academy (BTA) as a brass trainer.
His pedagogy is strongly influenced by the methods "Anchor Tonguing", "Tongue Controlled Embouchure" (TCE) and Farkas.
He created his own Youtube Channel, where he regularly posts tutorials and solo transcriptions.